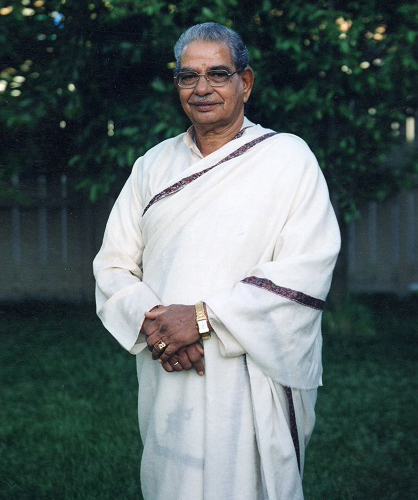 THE GREAT LEGENDARY ARTIST
Shri B.G. Sharma
Shri Bhanwar Lal Girdhari Lal Sharma was born on 5th August 1924 in Nathdwara (Rajasthan). B.G. Sharma, a NATIONAL  AWARDEE, is an eminent personality in the world of Indian Art & Culture. He is known for his masterly finesse in the field of Mughal Art, Sundry Art, Religious Art, Miniature Art, Oil paintings, Pichwai Paintings, Kangra Style, Kishangarh Style & All National Cultural Paintings.
---
See more
THE INCREDIBLE ART
He is famous throughout India and abroad for his originality in composition, design, detail and ornamentation, he has influenced and inspired many other artists all around the world
RELEGIOUS ART
The renowned Artist has drawn Hindu Gods and Goddes to Reality
MUGHAL ART
His Mugal Art Paintings are well known Worldwide
SUNDRY ART
Besides the Religious & Mughal Art, the legendary artist also created a lot of Sundry Art
Media & Publications-
Shri B. G. Sharma was an internationally celebrated artist. His interviews have personified as a Torch guiding path to success through skillful work and have been a source of motivation for aspiring artists all around the globe.
In the past, he has been interviewed in the "Aap Se Miliye" talk show aired by the "Door Darshan" a popular News Channel in India, on 19.11.1973.
Also, interviewed by the Internationally famous the BBC, London on 10.10.1980 & was honored as the "GUEST OF THE WEEK". This programme was also aired by the Udaipur Station of All India Radio on 15-1-1981.